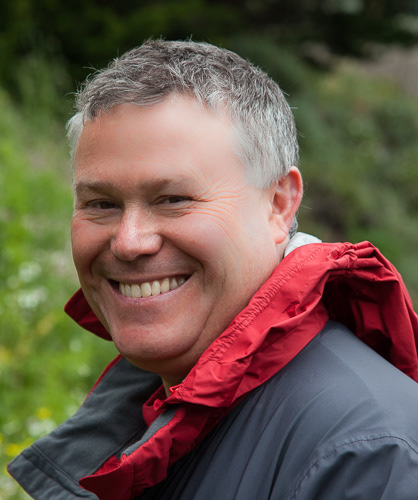 Hi, my name is Steve Whiston and I want to thank you for visiting my web-site.  Here's a little background about me and my love for photography - I hope you enjoy your visit.

Steve Whiston is a self-taught photographer specializing in landscape, nature, and travel images.  Formally trained as an aeronautical engineer, Steve's eye for composition, love of the outdoors, and extensive travels help fuel his long-held passion for 35mm photography.  Steve's work combines classic film-based photographic techniques with the latest digital imaging technologies.  This blending of the time-proven elements of composition and lighting with digital methods and hardware makes for a much wider and diverse range of expression than previously possible. 

Living in the Seattle area for more than 30 years, Steve is always looking for new ways (and the perfect light) to explore the diverse breadth of photo opportunities that abound in the Pacific Northwest and anywhere else his travels might take him - all the while seeking out patterns, textures, and the interplay of light on scenes that defines the beauty of the landscapes all around us.
"Success for me is when the viewer feels the same emotional pull or attachment as I felt the moment I hit the shutter button.  To me, this is the ultimate challenge for a professional photographer, to create an image that makes the viewer want to dwell, to see all aspects inside the frame, and hopefully to feel a connection to the scene that is more than just the pleasing aesthetic elements of composition and lighting."
Steve's Fine Art print clients include residences, commercial businesses, and academic institutions. His images have been featured in product and facility brochures, magazine and book covers, music album covers, business web-sites - along with electronic publications such as blogs and travel e-magazines.  For stock imagery, Steve is represented by Getty Images.
Steve is a three-time award winner in Epson's International Panorama Competition, a two-time winner in Aviation Week's annual photo contest, as well as a recent finalist in Smithsonian Air & Space Magazine's competition along with numerous awards in local photo competitions.
Steve uses Canon professional-grade digital SLR equipment, including a wide variety of camera bodies and lenses.  Fine Art prints are made with Epson's archival inks and premium papers.  Custom framing is available for both local and shipped projects.